People
About Ross Alderson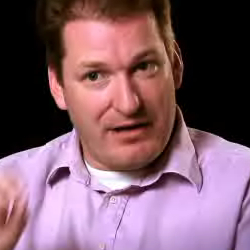 Ross has spent his life at the intersection of art and technology.
From a kid playing games on an Apple II and Sinclair ZX Spectrum to a fine art degree in painting (and being the only guy in the computer department at art school) to working in the publishing, fine art, computer, software development and advertising industries, Ross has combined a passion for creative possibilities in technology and fine art with entrepreneurship in business.
A few experiences:
Wrote an MS-DOS user guide and designed computer books and manuals
Ran computer book exhibition stands all over the UK
Ran a mail-order computer book business
Launched a software and technical book store called KnowledgeBox
Exhibited own paintings in London
Marketing Director for a computer broking business
Founded the largest technology-only ad agency in the UK (sold to MBO in 1999)
Founder shareholder of TheRegister.co.uk
Wrote a column and articles for a number of computer industry journals
Pioneered technology shopping TV channel with Granada
Pioneered human computer interaction and behaviour consultancy
Founded and sold award-winning software development business, TW2
Created the first secure online transaction in the UK
Became part of the M&C Saatchi 'Village' of Companies
Built a collection of contemporary British art
Opened the first major, commercial contemporary art gallery in Birmingham, UK Read more
Invested in a number of art and technology-related startups
Founded software platform development business, Powershift labs
Co-founded Livestax, enterprise platform business
Founded Powershift Media to increase the value of venture and PE-backed businesses
Founded arthistory, a blockchain-based business to preserve the records of every cultural artifact on the planet
Humbly married to a great woman and father of 2 amazing kids.